Legislative Advocacy
AMSP is a unified voice for members on legislative issues that impact the industry. Find information here, as well as the resources to get involved.
For archived information, go HERE.
On April 25, S. 1789 passed the Senate.
See C-21′s view in a side-by-side comparison of Legislative Postal Reform Proposals H.R. 2309 and S. 1789 HERE.
More from C-21:
Why HR 2309 needs to be passed now.
Why a rate increase is not the answer.
Postal Reform vs. Postal Bailout? Why 'bailout' is not the right term.
Read more about AMSP's Postal Reform efforts HERE.
Call to Action!
Contact your local representatives now and let them know: Approve S. 1789 as reported without rate increase amendments.
Any amendments of that nature will bring significant harm to the mailing industry, the USPS, and the supply chain that depends on it.
Read Full Report Here
AMSPS's Offical Position on Introduced Legislation CLICK HERE
Read an important message from Ken Garner, AMSP President & CEO, HERE.
Be Informed
Listen to an important Postal and Legislative update recorded at the 2012 AMSP Mid-Winter Conference HERE.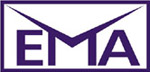 Learn more about the impact the mailing industry has on our economy.
Read the EMA Mailing Industry Job Study White Paper HERE.
View a Power Point by the EMA detailing mailing jobs by Congressional District HERE.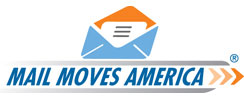 Learn more about what you can do.
Keep mail moving and stop Do Not Mail campaigns.
Be Involved
Track Introduced USPS Legislature
See S. 1789 and H.R. 2309 side-by-side
Download sample letters to Congress to pass Postal Reform Legislation in 2012 HERE.
Download the most recent letter, addressed to Representatives regarding S. 1789, HERE.
These letters are to be edited and personalized. All companies involved in the mailing industry are encouraged to send them to your representatives.
Find your Senator
Find your Representative
Get involved here:

The Coalition for a 21st Century Postal Service represents a broad swath of the private sector industry that relies upon USPS. The Coalition believes that with the right reforms, the Postal Service can be put on a sustainable path