Apr - 29
2010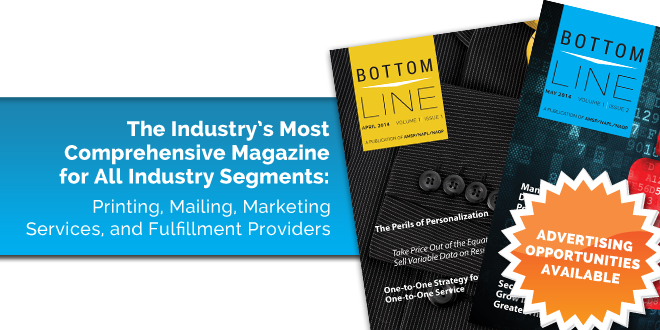 Bottom Line
Bottom Line, AMSP/NAPL/NAQPs new member magazine, offers a comprehensive review of current industry events and trends and an insightful preview of what lies ahead.
Each issue provides actionable management information on issues and solutions for a variety of strategic and tactical disciplines, and, as "your membership connection," spotlights news and information for, about, and by association members. Launched in April of 2014.
Now selling 2014 advertising space!
Click here for 2014 advertising information, or contact Kimberly Kight.